Weekly Storeyline
Happy birthday, health reform

One year ago today, President Barack Obama signed the Patient Protection and Affordable Care Act into law.
Read Full Article Online
Don't let Storey have the last word. Join the conversation today.
---
News of the Week
Senior leadership committed to wellness, survey says
Senior leadership is continuing to put an emphasis on improving employee health, according a survey by Willis North America's Human Capital Practice, a unit of Willis Group Holdings.

---
Industry Insight
Where are benefit products headed?
Product development in the voluntary benefits market has been a fertile field over the past 20 years or so. A quick look into the history of voluntary products shows the evolution of these products as we know them today resulted from two paths.
---
Most Popular
By the Numbers
59 percent

of insurance executives believe overall individual life insurance sales will remain flat, and

68 percent

feel group life sales will stall in 2011, according to a survey by LIMRA.
Data Bytes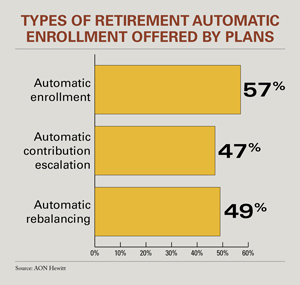 Click to enlarge.
Reform Watch
HHS grants MLR waiver to Maine
The Department of Health and Human Services announced in a letter it has granted a waiver to the Maine Bureau of Insurance, which delays the implementation of the federal medical loss ratio requirement by three years.