Weekly Storeyline
Sleeper pick

Don't you just love March Madness? College basketball, long lunches and office pools.
Read Full Article Online
Don't let Storey have the last word. Join the conversation today.
---
News of the Week
Workers' retirement confidence falls to record low
Twenty-seven percent of employees say they are "not at all confident" about having enough money to live comfortably in retirement, according to the 2011 Retirement Confidence Survey, released by the Employee Benefit Research Institute and co-sponsored by the Principal Financial Group.

---
Industry Insight
7 benefits markets to watch
Employers are re-evaluating their benefits offerings, and brokers are repositioning their client connections. So what is going on with benefits in terms of popularity among employers?
---
Most Popular
By the Numbers
A study from the Council for Disability Awareness found

71 percent

f wage earners said disability is most likely caused by serious accidents.
Data Bytes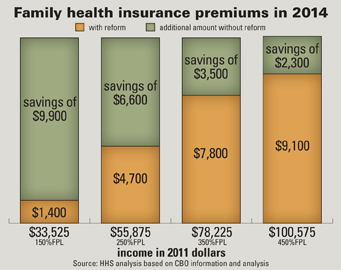 Click to enlarge.
Reform Watch
Bill proposes to end FSA forfeiture rule
Congressmen Charles Boustany, R-La., and John Larson, D-Conn., introduced the Medical Flexible Spending Account Improvement Act, which would allow consumers to withdraw and pay taxes on any residual funds in their flexible spending accounts, rather than requiring them to surrender the balance to their employer, as outlined by current rules.