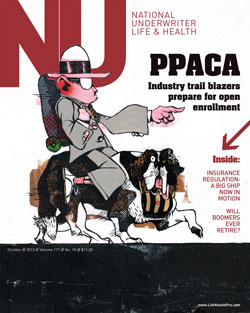 Boomers are working longer and saving less, direct sales still a small share of the pie and the importance of remembering evil.
Baby Boomers plan for an extended career and a need for more savings. Read More

DIRECT SALES STILL A SMALL SHARE OF THE PIE
Face-to-face sales remain the "dominant" source of life insurance revenues, accounting for 98 percent of the industry's total. Read More

IN PASSING: ARIEL CASTRO (1960-2013)
The best protection against evil is remembrance. Read More

Enjoy!
Emily Holbrook
Executive Managing Editor
---
Sign up to receive LifeHealthPro's eNewsletters delivered right to your inbox FREE!