Dear %%iffield members_.First_Name_ "" subscriber "[merge members_.First_Name_]"%%: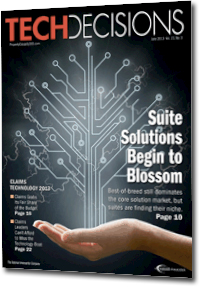 We know you rely on Tech Decisions magazine to deliver cutting edge news and emerging trends affecting the insurance technology industry. And now we're going to deliver that information to you faster with our new digital version.
In the coming months, you will start receiving a digital version of Tech Decisions delivered right to your inbox. Enjoy the ability to search for a topic online, print a specific article and email pages to colleagues.
We will continue to bring you:
In-depth features and news briefs on developing technologies and current issues affecting the industry
Must-have case studies and how-to articles addressing key topics and business strategies
And much more!
You can count on Tech Decisions for the information you need to stay on top of the industry. If you prefer to continue receiving the magazine in print instead of digital, please click here.
Sincerely,
Lynn Kruetzkamp
Audience Marketing Director